The time has come to say goodbye (for now) to RH Silver Sage on the walls of our soon to be nursery.
I have loved this color for quite a few years now... My love affair first began when my mom used it in one of her bedrooms in her house. It was just so soothing that I used it in my bedroom of my very first apartment (circa 2006), and then again in the guest bedroom of our of first home (circa 2009, soon to be nursery).
Here I am getting ready on my wedding day, in my mom's house with my beloved Silver Sage on the walls.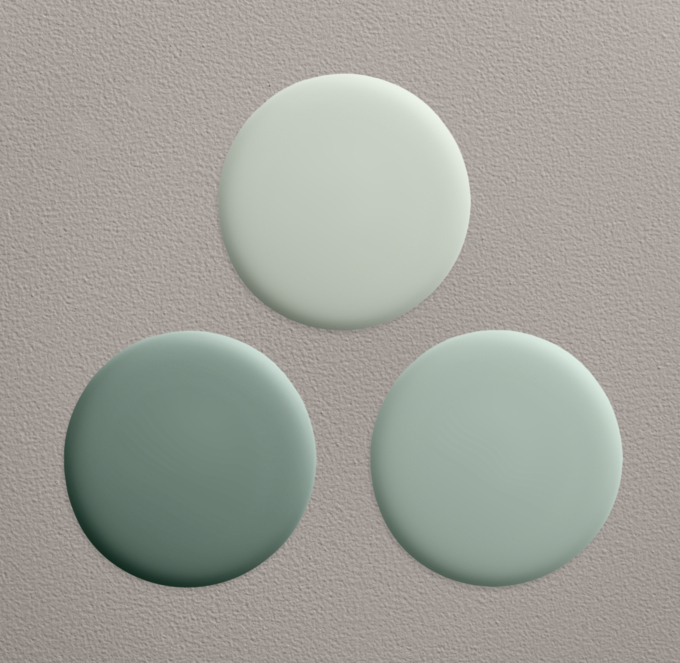 But let's get back to the now, shall we?
The room is all taped up and ready to go, and I'm excited for a change!
I'm a little nervous to be using a new paint color I've never worked with before (and actually only seen in pictures) but I have high hopes, it's exactly what I've been looking for.
My first impression is a sandy neutral with gray undertones.
I think W plans to get this room painted over the next few days so I can't wait to update you once it's finished!